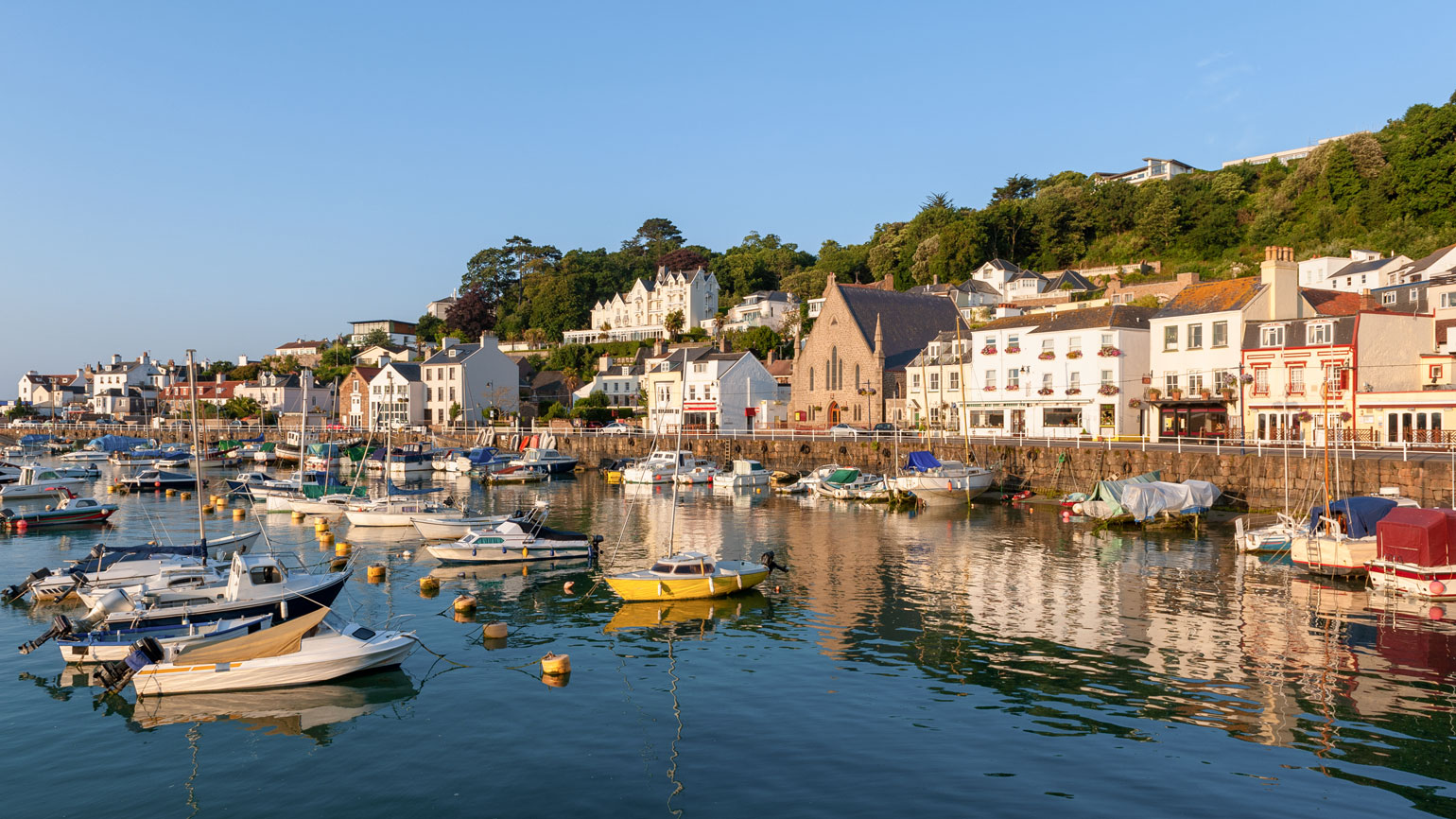 For many locals, St Aubin is a popular and frequent destination for a drink or bite to eat come the weekend.
Easily accessible by car, public transport, or for those feeling more energetic, via the promenade that stretches from the east side of St Helier's waterfront area, by bike or foot, St Aubin is a truly beautiful part of the island and is a definite stop for visitors to the island too.
Particularly popular in the summer months, there are numerous places to grab a quick beer or cold glass of wine as well as several cafes serving great coffee. Food is a real highlight of the area and great restaurants and cafes are to be found just meters from the sea.
St Aubin has a laid-back and temps passé feel about it and is ideal for 'people watching' from one of the many alfresco areas provided or for catching the midday sun.
HISTORY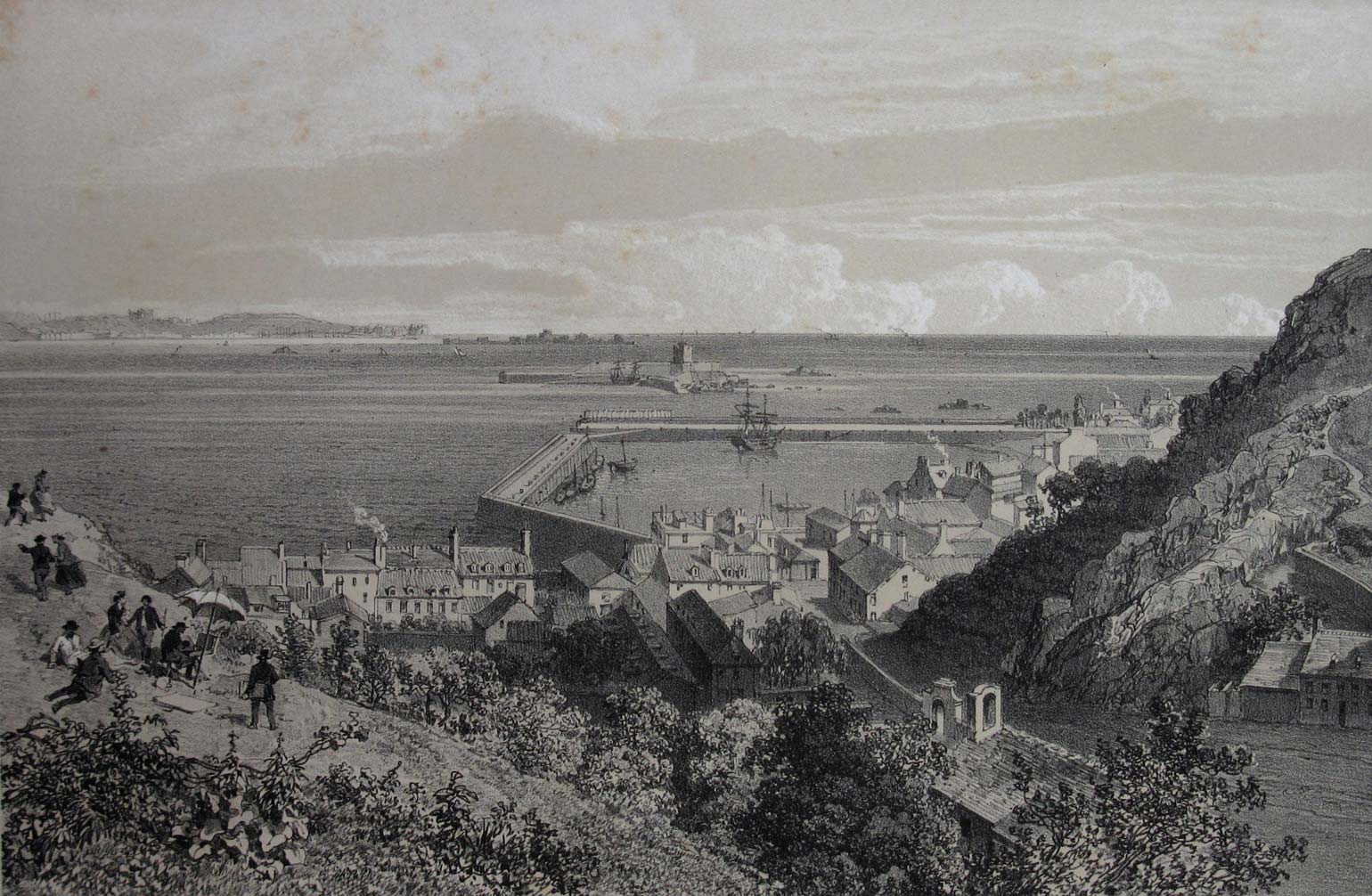 St Aubin is located at the western end of the sweeping bay that bears the same name, a little under 4 miles from St Helier harbour sitting within the Parish of St Brelade.
Formerly a fishing village, and originally the island's primary harbour, the 'little town' of St Aubin still retains many of the beautiful historic houses and steep winding streets from way back when, several of which offer or lead to amazing panoramic sea views.
It is believed its name refers to Saint Aubin, the 6th century C.E. bishop of Angers and may also be a reference to a long-gone chapel.
How to Spend a Day in St Aubin
---
GETTING THERE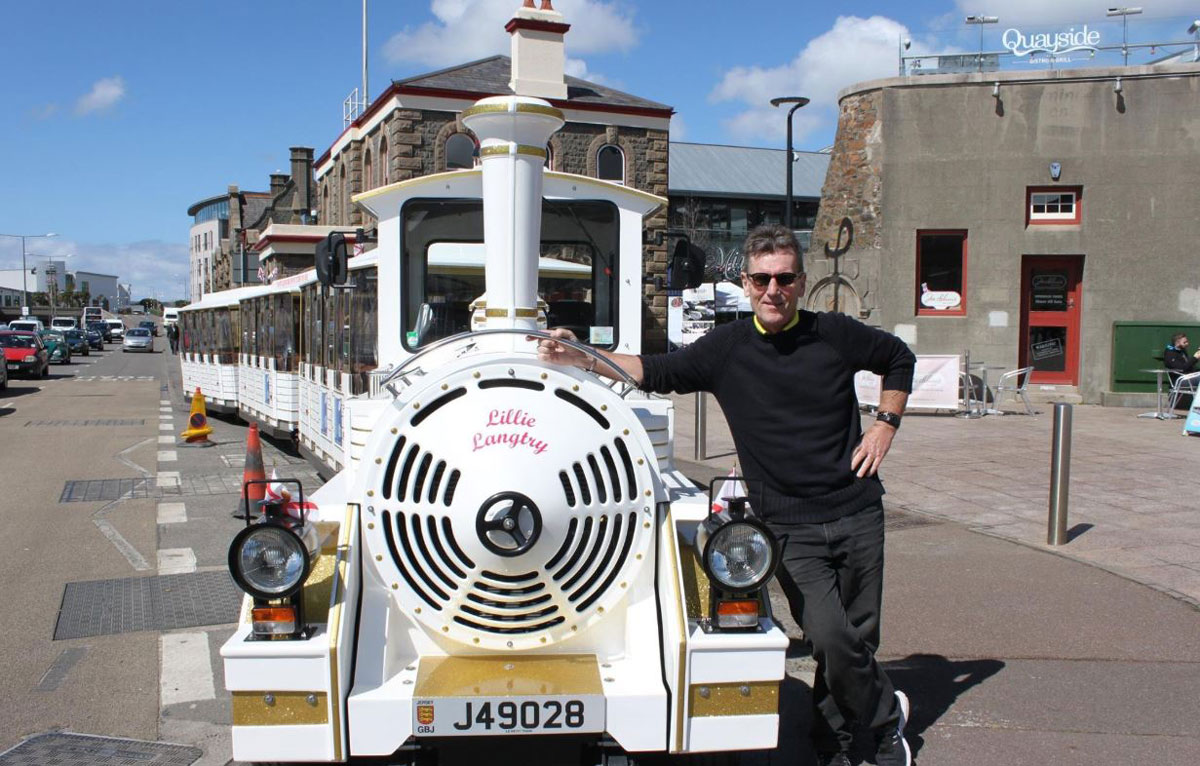 St Aubin is a little under 4 miles from St Helier and is perfectly accessible on foot. In fact, a leisurely stroll is a very popular choice for most as the promenade is flat and free from cars. It takes around an hour at an average pace. Refreshment stops can be found on route and there are public toilets along the way.
A bike is another popular method of getting there. It takes between 15 and 20 minutes and there is a section of the promenade designated solely for bikes. At the St Helier end of the promenade, you can hire a bike, a tandem or even a 4 wheel cart for a 1 or 2 hour period.
A small electric passenger train, Le Petite Train, like those found in most UK seaside tourist spots, is available throughout the day in the summer months and is great fun. Alternatively, the Number 15 bus runs all day and costs around £2 each way, stopping off right in the middle of St Aubin. The latest return to St Helier is around 10 pm so you may need to get a taxi back. Expect to pay between £12 and £15 depending on the time and number of passengers.
MORNING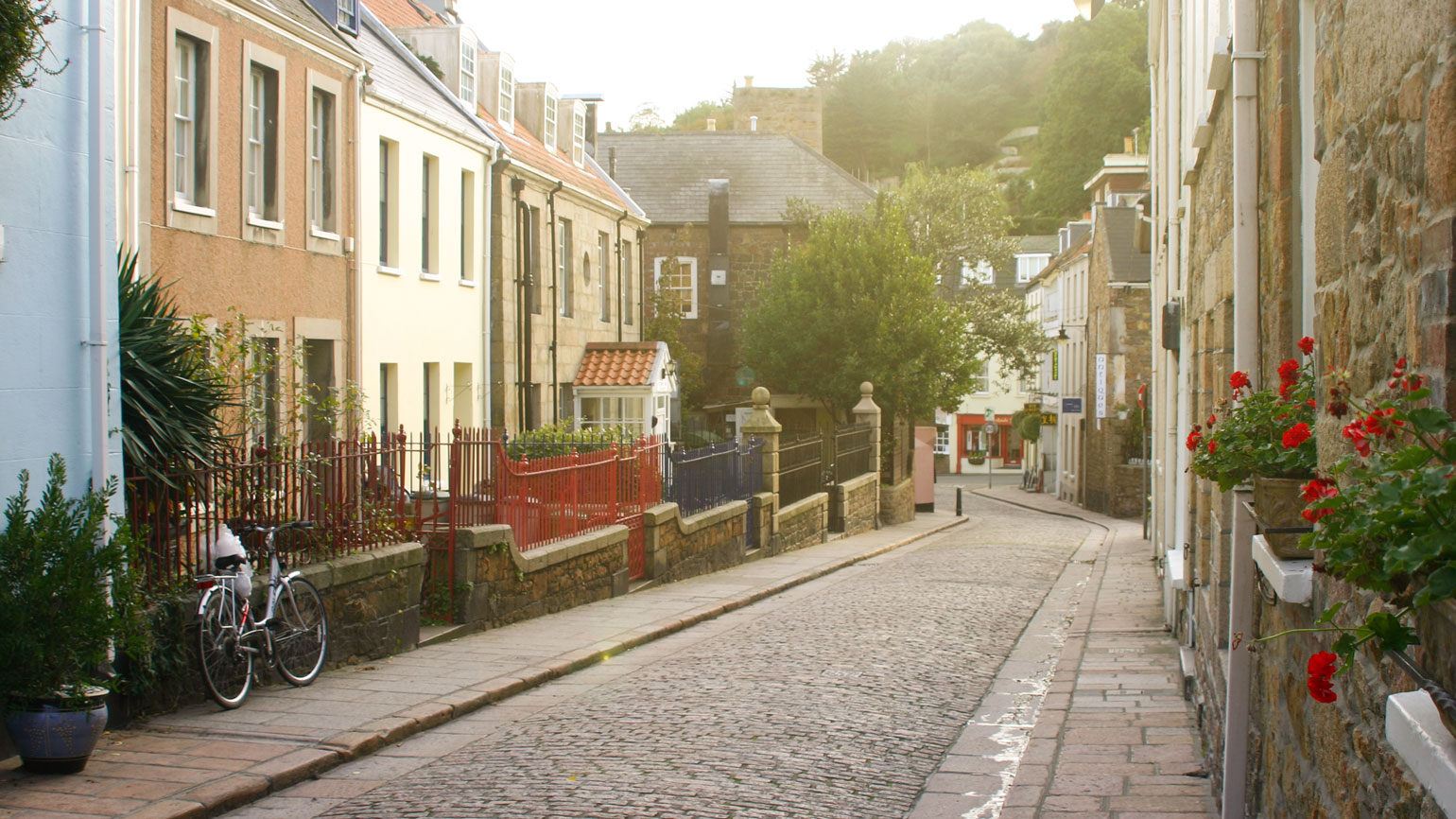 A great way to start your day is to grab a late breakfast at The Tenby or The Harbour Cafe & Deli. Both offer a varied menu and serve superb coffee. If the weather is nice you can sit outside and enjoy the morning sun. After breakfast, why not stroll around the old town and take a peek at the old buildings that litter the area.
Several impressive churches are to be found within St Aubin. The Anglican St Aubin on the Hill is located up a steep hill leading up from the harbour. It was opened back in 1892.
The romantically named Catholic Sacred Heart Church is found on the road leading into St Aubin. Building work commenced in 1936 but the building was not inaugurated until 1947.
St Aubin's Methodist Church is located on the Bulwarks and is featured on the front cover of the 2020/21 Jersey Directory.
Remnants of the train service that once ran from St Aubin can still be seen and the original station building which now houses the St Brelade Parish Hall.
If you came in by car or public transport, take a stroll along the promenade, it is a popular option for walkers and cyclists alike and follows the path of the original rail track that runs back to town.
AFTERNOON
Today, most eateries and drinking holes are concentrated in an area referred to as The Bulwarks or within the heart of St Aubin town itself. For such a small area, the number of and quality of food and drink offered by the various cafes and restaurants is truly impressive. It's easy to see why St Aubin is such a popular destination for those looking to get out of town and experience somewhere a little less hectic than St Helier.
For lunch, you really are spoilt for choice. How about Sorrento for an authentic take on Italian cuisine or the Old Court House for some old-world charm and a classic pub style dish menu.
Be sure to visit La Belle Gourmande for a wide selection of cheeses and antipasti to take back home for later or one or two of the boutique clothes and souvenir shops for a unique memento of your visit.
To work off the calories, you could stroll along the causeway (Tide permitting) and meander St Aubin's Fort where compelling photo opportunities await. St Aubin's Fort sits proudly on a tidal island just a few hundred meters from the mouth of the harbour and is only accessible at low tide. Worthy of a visit in its own right (Be sure to check the time of high tide before setting out, of course!), the fort can be reached by walking across a short causeway that runs from the slip in front of the Royal Channel Islands Yacht Club. You could even take a swim in the calm waters that surround the Fort if the tide puts pay to your walk.
EVENING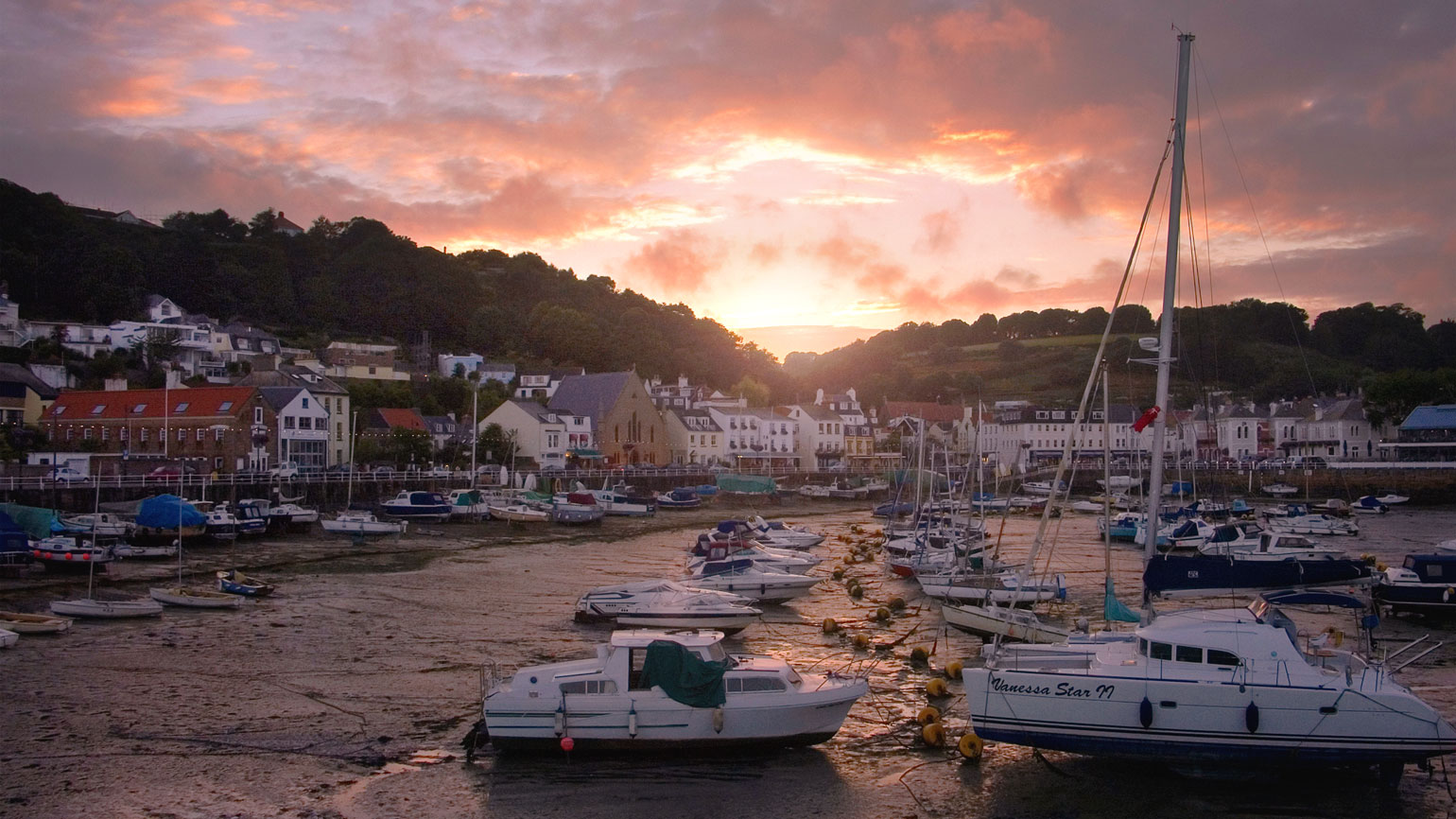 Around 5 pm, St Aubin starts to bustle as locals head down after work or, at the weekend, to commence their evening out. The Trafalgar Inn (Or ' The Traf ' as the locals call it) is very popular, especially on a Sunday, but can get quite noisy and crowded. For something a little more tranquil, check-out The Boat House. Sat right on the harbour, this place has a great outside area and there is a huge choice of wines, beers and cocktails available, all served within a bright and modern decor.
Dinner is an opportunity to really 'push the boat out'. The Salty Dog Bar & Bistro is always busy so booking is a must. The menu is varied and is probably best described as Fusion in style. Fresh locally sourced produce is always used and the team have a well-deserved reputation for providing a truly unforgettable dining experience. Or, should you prefer something spicy, then Noya Shapla has to be the one. Arguably the finest curry house on the island, the style and sophistication of this place has to be seen.
Whatever time of day you chose to visit, eat or take a drink and whichever cafe or restaurant you decide upon, you're sure to find something special in St Aubin. If you've not been down there for a while, make a point to do so soon and remind yourself just how fortunate we are to have such a quaint yet buzzing place we have right on our doorstep. You won't be disappointed.
Please note, due to the current situation with the Coronavirus, we recommend checking opening times for any of the establishments featured as the times change daily as restrictions begin to be lifted.